Fiat TwinAir engine bags another award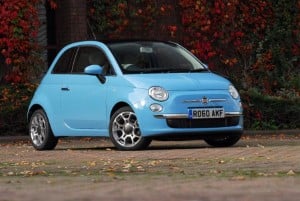 Fiat's TwinAir engine technology has won a coveted industry award.

The innovative two-cylinder design took the Engine of the Year prize in the 2010 Top Gear Awards, proving it is a popular choice among consumers and experts.

Already available in the popular Fiat 500 city car, the engine weighs just 85kg and emits 95g/km of CO2.

Its 85bhp ensures the model is a powerful mainstream A-segment vehicle.

Judges at the awards said the TwinAir is "a little bundle of energy, charm and downright saintliness to prove our good old friend the gasoline engine is still alive and very much kicking".

Elena Bernardelli, marketing director at Fiat Group Automobiles UK and Ireland, added: "It's an added pleasure when experts from the motoring media also give us such high praise."

Fiat is currently selling the Fiat 500 TwinAir, the TwinAir Pop and the covertible 500CC TwinAir byDIESEL.

The model will be exempt from the London congestion charge as of January 2011 due to its low emissions.