Five Things to Consider When Buying a New Car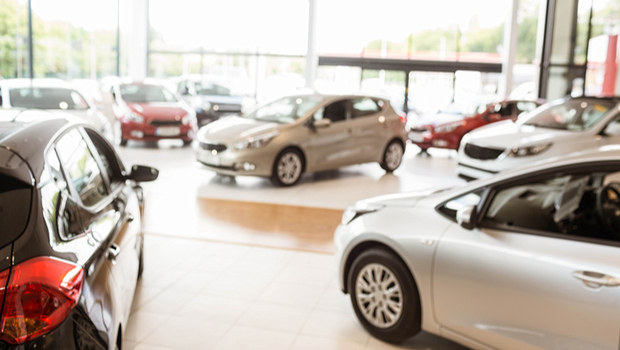 Is there any better feeling than driving home in a brand new car?
The beauty of buying new is the huge potential for customisation thats available to you. As well as choosing the make and manufacturer, you have the opportunity to choose the colour, trim and which features youd like added everything from the finish to the on board tech.
As well as allowing you to choose a make and model that fits your exact needs, buying a new car can be more affordable than you might think too. Todays new cars come with a variety of financing options, from contract purchase, to leasing, to hire purchase, all of which allow you to split the cost of a car into affordable chunks. That means that if youve been thinking you cant afford a brand new car, you might very well be wrong.
With all that in mind, weve put together a few points its good to have a think about if youre looking for a new car.
What will you be using the car for?
It may seem a silly question, but the car you need will depend entirely on your lifestyle, and your driving habits. Do you spend hours a day commuting to work down the motorway? Do you spend your mornings taking the kids to school? Do you navigate traffic packed city streets on a daily basis? The type of use the car will be getting can dictate everything you need, from the engine capacity to whether its a manual or automatic, to insurance and finance costs.
Luckily, buying new means having a huge range of vehicles to choose from, with options almost tailored to your exact needs. At Bristol Street Motors, we have a wide selection of new cars from 15 manufacturers each selling models to suit a range of lifestyle and needs, whether youre a new buyer searching for low insurance and the latest tech, or a family wanting to upgrade to a roomier model.
Once youve decided your needs, you can begin to get an idea of the class of car youll be looking at. Which brings us to our next point
How much space do you need?
Depending on your situation, you may need a car offering more of less space. A businessperson may be perfectly happy with a two seater roadster, however this car may not be the best choice for the school run. Similarly, if you are a constantly heading out of weekends away, a generous boot space should be high up your list of priorities.
Roof racks and folding seats can have a big impact on a cars storage capabilities, too. Some cars may seem small at a glance, but a genius seating arrangement can mean that they appear much larger on the inside.
Manufacturers today recognise the range of space requirements that different customers are looking for, and accommodate for this in new models and trims. Thats why when looking at new cars on sale today, youll find a wider selection of space options on display than ever before.
Are you comfortable in the car?
Comfort is crucial, especially if you regularly drive long distances, and a large contributor to this is how well the car suits your driving style.
Even if you love the cars exterior, its important to make sure that youre happy with how your new feels to drive. This is especially true if youre thinking of buying a class or manufacturer youve not previously driven, so when choosing a new car wed recommend heading out for a test drive before making any final decisions. That way, you can make sure that youre not just happy with how your new car looks, youre happy with how it feels too.
Do you need the latest tech?
One of the main advantages of buying a new car is the host of innovative in car tech youll receive. A huge number of cars on the market today come with built in infotainment systems, Sat-Nav, and more, with tech designed to make the driving experience easier, more comfortable, safer, or just more interesting!
When looking for a new car, its worth getting to grips with new technology you might not be familiar with, and deciding exactly what kind of tech you need in your car. Its likely that this will be dependent mostly on your personal driving tastes, but budget is also a factor to consider, as some models with the latest technology may come at a slightly higher price points.
Perhaps you prefer driving simplistic and stripped back, or maybe youd rather enjoy the convenience of gadgets such as reversing cameras, power folding mirrors, and autonomous emergency braking systems. Some in-car tech can add a dash of luxury, too, such as heated steering wheels and memory seats, so think about what tech is important to you.
Does the car suit your style?
After spending so much time considering the practicalities of your new dream car, its worth remembering that you may be driving around in it for the next few years. With that in mind, it quickly becomes clear how important it is to purchase a car that you love the look of. The finish, the colour, the bodywork, the alloys and wheel arches: every car is different, and everyone has differing tastes.
You will be spending a large amount of time in your car once purchased, and therefore its well worth taking the extra time to find a car that has you brimming with pride when you see it. Whether that means looking for exec style leather interiors, hunting a model with the latest 66 plates, or picking a colour that reflects your personality is up to you.
For the latest offers, and to start your search for new car that suits you today, check out the manufacturers and models we have on offer here.