What to Expect From Your Sales Appointment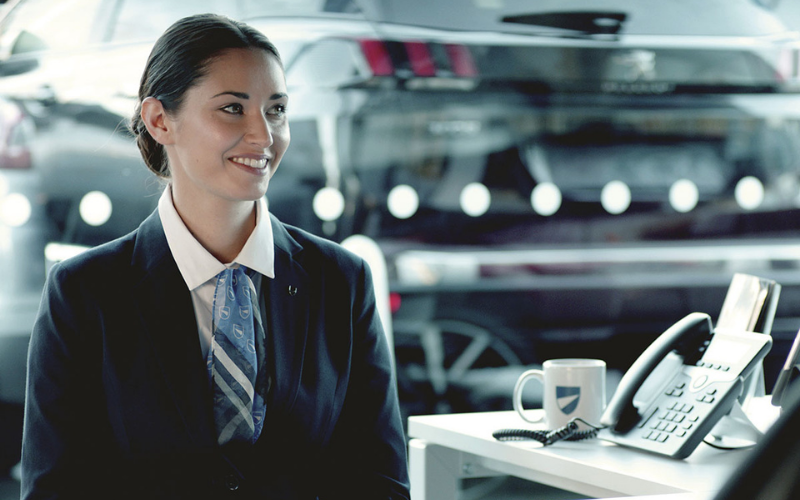 If you'd like to make an appointment to chat with one of our friendly sales advisors, we're ready to help!
We offer face to face appointments in-store, or video appointments to your chosen dealership. It's completely up to you whether you'd prefer to chat in person, or online.
You can schedule your appointment in a few simple steps using our online form. We just need some details, such as what type of appointment you'd like, whether you want to meet face to face or via video, and importantly, the time and date that suits you best. Once you have submitted your enquiry, a member of our team will be in touch to confirm your appointment and to check what it is specifically that you'd like to discuss with us; this will ensure we have everything ready for you on the day.
Dealership Appointments
All you need to bring to your dealership appointment is yourself and your driving licence – we'll take care of the rest. When you arrive, a member of our team will greet you and offer you a selection of refreshments.
Your appointment can take between 30 minutes to 2 hours, depending on what you would like to discuss. We can talk through your vehicle requirements and show you a range of options that may be suitable, plus you'll have the opportunity to take a test drive in any models that you're interested in. We'll also be able to explain various finance options and discuss any extras such as accessories and service plans that you may want to learn more about.
Video Call Appointments
A few minutes before your video appointment is due to start, you'll be sent a link via email or text (as arranged in your pre-appointment call). You just need to follow this link, and your advisor will be ready for you.
Our video calls are very similar to our dealership appointments, so you'll be able to talk through the same things you would if you were visiting us in person. We can bring any specific vehicles that you're interested in into the dealership so you can have a better look over video, and we can give you information on finance options, and extras such as accessories and service plans if you require.
If you decide you'd like to buy, all documentation can be signed through our online e-sign system, so there's no need for you to come into the dealership. Plus, we can deliver your vehicle to your door, or you can use our Click and Collect service if you'd prefer. Learn more about the simple way to buy a car online, by checking out Click2Drive.
If you have any questions about your appointment, please don't hesitate to contact your local dealership and a member of our team will happily assist.