Ford C-Max gives off 'long-lasting favourable impression'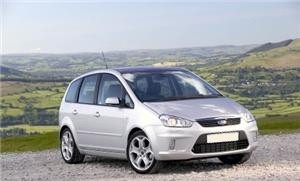 Motorists on the lookout for a new car have been told that the Ford C-Max is ideal for families and business users, thanks to its high-quality, spacious interior.

A blog posting for Girl Racer stated that, while the writer's time with the vehicle was short during her test drive, the "very favourable impression will be long".

The author went on to explain that the C-Max is available in both five and seven seat models.

"Engine options, depending on which version is chosen, include 103 and 123bhp 1.6-litre petrol and 113bhp 1.6 and 138bhp 2.0-litre TDCi diesels. Coming soon will be the all new Welsh made 1.6-litre 148bhp EcoBoost direct injection petrol engine," she added.

Choosing between the two, the expert stated that she prefers the look of the five seater, however, the sliding doors on the seven-seater do have their advantages.

Recently, the Ford C-Max was given the five-star Euro NCAP Rating, which praised its crash protection for occupants and pedestrians alike.