Ford celebrates market leadership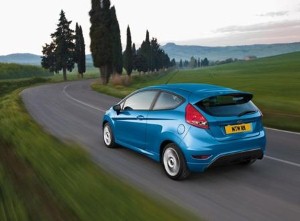 Ford is celebrating its 45th year of UK commercial vehicle sales leadership as it enters its centenary year.

According to the company, its top-selling vehicle range accounted for 15 per cent of the total market in 2010.

Recent figures released by the Society of Motor Manufacturers and Traders indicate that Ford was the number one car brand in the UK for the 34th consecutive year, while the Ford Fiesta was the most popular model for the second year in a row.

Ford sold over 280,000 cars in 2010 and its December sales figures showed an improvement on 2009, the manufacturer reported.

Nigel Sharp, managing director at Ford Britain, said: "Ford's 2010 sales performance benefitted from a steady flow of new models, including C-MAX, Mondeo, S-MAX and Galaxy, and the unrivalled strength of its dealer network."

Mr Sharp added that there would be "tough market conditions" in 2011, but that the company is anticipating a successful centenary year.

The company will release a revamped version of the popular Ford Focus range in March, boasting new high-technology smart features, such as torque vectoring control and digital radio.