Ford Fiesta R2 driver Elfyn Evans is ready for battle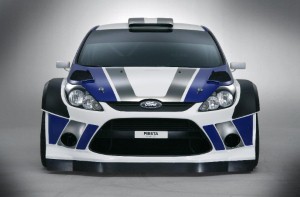 World rally Championship (WRC) ace Elfyn Evans is raring to go as the FIA WRC Academy section of Neste Oil Rally Finland draws ever close.

The Welsh Ford Fiesta R2 driver has renewed confidence ahead of the event after putting on a solid performance at the SM O.K Auto-ralli in Finland last weekend.

Evans' co-driver Phil Pugh helped push the Fiesta to second in class at the gravel event in Kouvola, and said they will be looking to take this form with them to the next event.

Pugh told the official WRC website that the weekend has put both men in the right frame of mind for Rally Finland.

"Elfyn had a few unknowns after last year's event, but we are both a lot happier about the pace notes and the car's set-up," he said.

"What's more, our relationship is strengthening with every week that passes, whether we're competing or not, and the job for both of us is now a lot clearer."

Evans currently sits in second place in the WRC Academy drivers' standings with 38 points from two events.