Ford Fiesta the UK's Favourite Car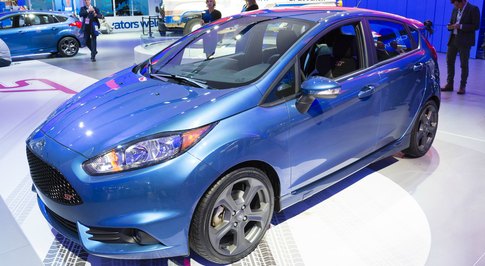 Official government figures have revealed that vehicle registrations in the UK are at an all-time high, with more cars on the road than ever before.
Nearly one million new vehicle registrations took place between January and March this year, pushing the total number of cars, motorbikes, lorries and buses up to 36.7 million in total; a 5% increase from the start of the year. Around 916,000 vehicles were registered within the first quarter of the year, the highest since the start of the report in 2001 and the first time that quarterly vehicle registrations have crossed the 900,000 mark.
The report also highlights some of the UK's car buying habits, with Ford and Vauxhall the two manufacturers coming out on top. The Ford Fiesta comes light-years ahead of other vehicles, with around 131,400 models registered last year alone. The Fiesta was closely followed by the Vauxhall Corsa, with the Ford Focus and Nissan Qashqai rounding off the top 4.
Stats from the first three months of this year also show an upsurge in interest in electric vehicles, with 11,750 registered. Although only around 1% of all new vehicles registered, the figure is a 31% rise on the same period in 2015.