Ford Focus to catch attention at Paris Motor Show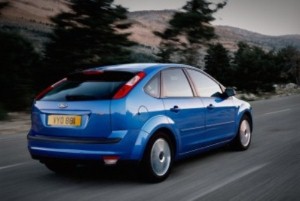 The Ford Focus model will form the centre-piece of the manufacturer's exhibits at the Paris Motor Show.

According to the company, the new car will appear at the event ahead of its arrival in the UK in 2011.

Estate and five-door derivatives of the popular model are expected to be showcased, while Ford hopes to confirm the production of an "exciting performance model".

The motor show will be attended by new Ford of Europe chairman and chief executive Stephen Odell, who will hold a news conference on September 30th at 09:15 local time.

Meanwhile, Ford of Britain managing director Nigel Sharp will also be available for interview at the event.

The new Ford Focus will reach showrooms in spring 2011 for the new '11' plate, while the new C-MAX will be on sale by the end of 2010 in five and seven-seat models.

Running between October 2nd and 17th, the Paris Motor Show will take place at Paris-Porte de Versailles.