Ford to attend Paris Motor Show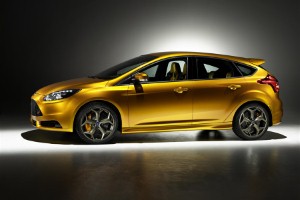 Motorists who enjoy the classic Ford Focus could be interested to learn that the company will unveil an all-new version of the model at the Paris Motor Show this month.

The updated, next-generation car will be showcased with a series of production-ready bodystyles, giving customers a glimpse of the range before it goes on sale in Europe and the UK next year.

According to Ford, the new Focus is the first model to be developed under its ONE strategy and will be made with up to 80 per cent parts commonality around the world.

Due for release in March or April 2011, the car will offer high standards of construction and craftsmanship, as well as stunning fuel economy.

Meanwhile, the manufacturer is also poised to unveil the 250PS Focus ST, a high-performance design with 'Tangerine Scream' body colour and 2.0-litre, four cylinder engine.

"The launch of the complete new Focus range, plus the global debut of the high-performance ST model, makes this Paris Show not only very exciting for Ford, but also highly significant," said Stephen Odell, chairman and chief executive of Ford of Europe.

Ford will also showcase its new C-MAX and Grant C-MAX models at the show.