Ford GT configurator launched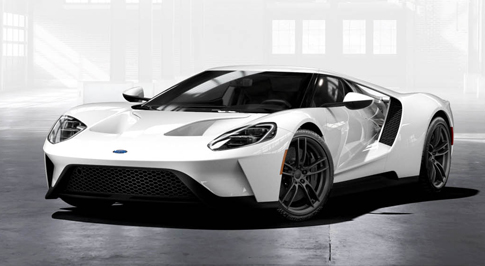 Ford have unveiled a specially designed webpage for their new Ford GT, which enables customers to play around with modifiable features on the car.
Features that are available to be played with include colours, finishes, interiors, wheels and callipers, as well as a 'special editions' section, which is currently mysteriously empty, with a 'coming soon' notice. The secret special editions have got the rumour mill turning, with theories including a high spec, limited number 'launch edition', a likely option, given Ford's history of releases.
The second special edition is expected to draw inspiration from Le Mans, and the racing version of the car. It is likely that these special editions will come in at a much higher cost than the standard GT, which already asks for £280,000. The new website also allows the public to submit an application for a GT. Only 500 vehicles are planned so far, and Ford wants to select owners who will "celebrate the Ford brand".