Ford highlights value of new cars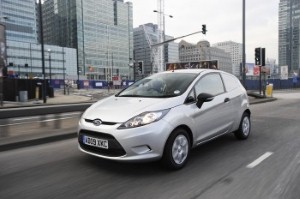 The value that Ford cars offer to their users is being promoted in a new campaign.

Following a recent announcement to reduce list prices across the range of new Fords, the company is working to promote the value that a new Ford can offer.

"We want to remember Ford's roots, which are about making the exclusive more inclusive," said Ford of Britain marketing director Mark Simpson.

He added that there are a lot of discount offers on cars at the moment, but Ford is trying to show that its cars offer constant quality and a range of advanced features at a "competitive price".

The new campaign is set to stretch across a number of different media and will initially run until September, although Ford says it may reuse the concept of the Ford Standard again in the future.

Ford recently changed its pricing model from one where higher list prices and bigger discounts were offered to one where lower list prices were advertised to start off with.