Ford maintains UK market lead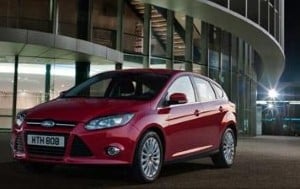 Ford maintained its leadership of the UK vehicle market last month, bolstered by sales of some of its most popular models.

According to the manufacturer, although total sales dropped in line with the rest of the market compared with April 2010, its total car sales rose from 12.9 per cent to 13.4 per cent.

The best-selling Ford Focus was backed up by strong sales of the Ford C-MAX, the Ford Kuga, the Ford S-MAX and the Ford Galaxy, which all witnessed year-on-year sales increases.

Nigel Sharp, Ford of Britain managing director, said the UK market is "intensely competitive".

"We are maintaining our discipline to strike an appropriate balance between sales-share and business profitability. Ford's outstanding vehicle range helps in achieving that balance, proving its strong customer appeal by the significant, ongoing growth in retail market share," Mr Sharp noted.

In other news, the latest Ford Focus model entered volume production in Europe last week.