Ford Reveal the All-Electric Mustang Mach-E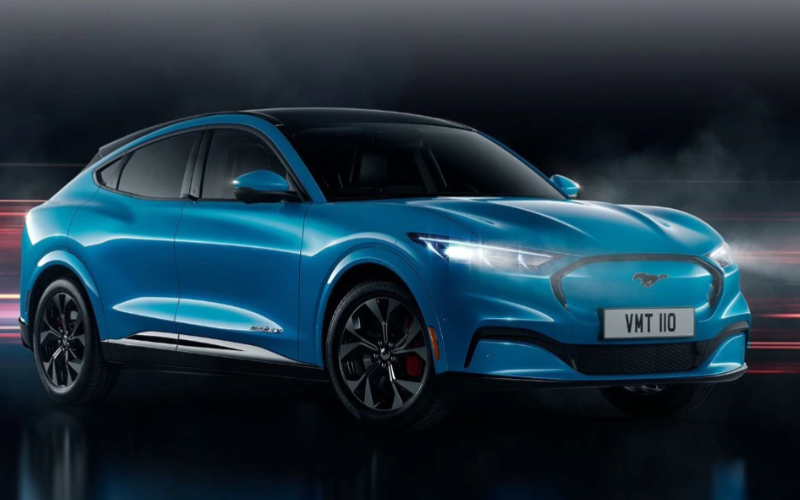 A new pony is joining the stable and it's an SUV with the heart of a Mustang.
Ford revealed its all-new, all-electric Mustang Mach-E in Los Angeles with the help of a very special guest, Idris Elba.
The iconic model has been reinvented to signal the future. It's a new Mustang for a new age.
When asked the reason behind adding a new member to the Mustang family, Bill Ford, Executive Director of Ford, said: "Technology has finally brought us to the moment where something incredible was possible. I've always had two great passions at Ford. One was the environment and the other was sports cars and driving fast, and I've always cared deeply about the environment. Ford has a responsibility to deliver cleaner cars and trucks."
The all-electric Mustang Mach-E has allowed for an electric vision to be combined with power and performance. To be worthy of wearing the pony badge, a car must drive like a Mustang, feel like a Mustang and have the soul of a Mustang, and the electric Mach-E ticks all the boxes.
It doesn't just resemble the design of a Mustang; it performs like one too.
Featuring a range of up to 370 miles, the Mustang Mach-E has up to 830Nm of torque and the power to reach 0-60mph in less than 5 seconds.
Bill Ford clarified that the all-electric Mach-E can still provide the power and performance of a Mustang when he said: "I know it can. I've driven it and it's a rocket ship."
Redesigned to acknowledge the change that is happening in the automotive industry, Ford has finally been able to create a new Mustang where heritage and future can join together. The Mach-E delivers the iconic performance its predecessors are renowned for, but also allows drivers to be kinder to the environment.
Watch the launch of the all-electric Mustang Mach-E