Taking a Closer Look at the Mustang Mach-E: A Video Tour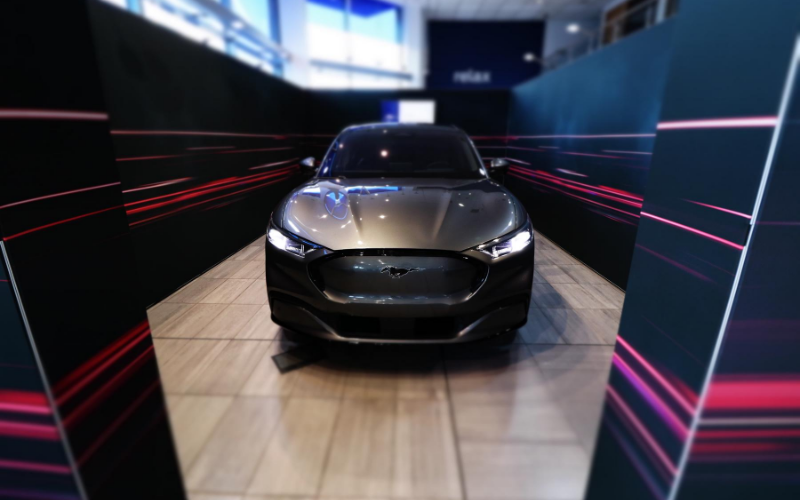 We're taking a closer look at the highly-anticipated Mustang Mach-E, to see what features and design elements this vehicle has to offer.
Depicting a new breed of Mustang, the Mach-E is an all-electric pony, and it is powerful, rebellious and untamed.
Envisioning the future of the automotive industry, Ford has ensured the Mach-E combines the iconic heritage of the Mustang with the new direction of electrification... and don't worry, performance has not been compromised.
With an impressive range of up to 370 miles, the Mustang Mach-E is 100% electric, 100% SUV and 100% soul-stirring.
Read on to find out what else this electric vehicle has to offer.
The Exterior Design of the Mustang Mach-E
Representing the new shape of freedom, the Mustang Mach-E boasts a new, muscular appearance, whilst still sporting iconic styling of the traditional Mustang.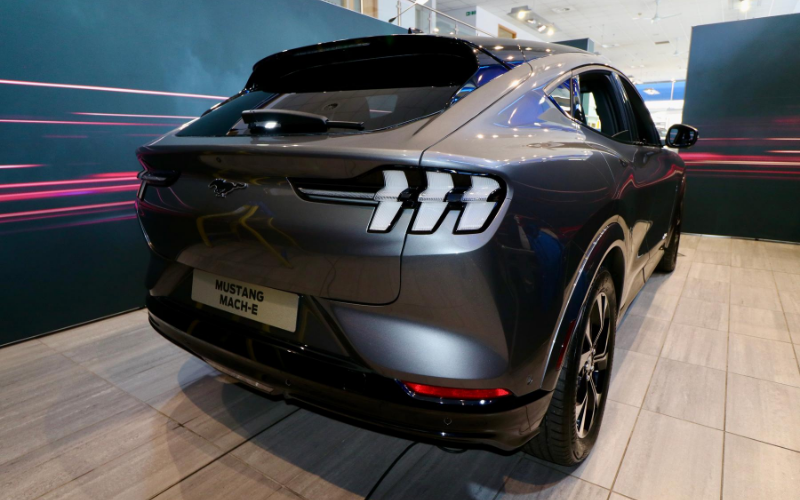 The front and rear feature the distinctive 3-pin lighting design, while the classic pony emblem still takes centre stage for the finishing touch.
However, the lack of engine means the front grille has been reimagined, creating a bold, fresh look to indicate a new form of Mustang.
The Interior Design of the Mustang Mach-E
Inside, the Mustang Mach-E is well laid out. The easy-to-use digitalised screen is the home of connectivity, providing on-board WIFI and navigation features for the ultimate Mustang experience.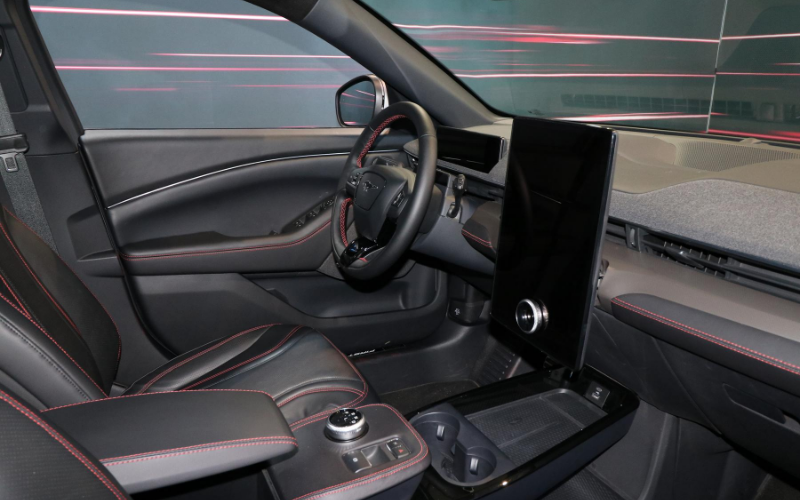 The vegan-friendly, leather upholstery enhances comfort and adds a touch of class to every day driving. This, combined with the glass panoramic roof, epitomises luxury and delivers an unforgettable experience for everyone.
The Practical Features of the Mustang Mach-E
Although it has still been designed to be one of the most powerful performance cars and can reach 0-60mph in less than 5 seconds, the great thing about the Mustang Mach-E is that it is also extremely practical.
The space in which the engine would have sat has been converted into an extra luggage space, fitting a 55-litre holdall comfortably in.
It truly has been designed with the driver and passengers in mind, with plenty of legroom and headroom in the cabin for everyone to sit back, relax and enjoy the ride in true style.
Watch the full tour:
Available to pre-order, the Mustang Mach-E is the future of driving, and we can't wait for it to roll into our showrooms next summer.