Ford secures £24 million investment at its Bridgend plant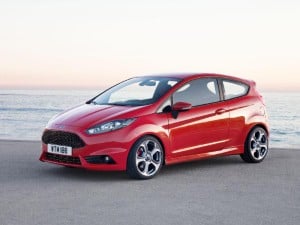 Ford Bridgend is set to be the base for European production of a new 1.5-litre EcoBoost petrol engine thanks to the provision of a £24 million investment. The expansion to operations will help to boost the factory's 2,000-strong workforce further.

Professor of economics at Swansea University David Blackaby described the funding as "very important" in an interview with BBC Radio Wales, perhaps as he forecasts positive impact on the British automotive industry and the wider economy.

The Welsh government has provided a £12 million grant towards the project, with minister for economy Edwina Hart citing the provision of more production and engineering jobs as a major benefit to the nation. Expectations are that 300 positions will be added this year.

Cardiff University's Professor Kevin Margon told the BBC: "The growth prospects of the public sector are pretty grim, which is why we should encourage investment in the private sector. It is difficult because historically private sector jobs have been underdeveloped in Wales."

Ford Bridgend, Dagenham and Southampton is currently one of the key UK automotive manufacturing sites, according to the Society of Motor Manufacturers and Traders (SMMT), in ninth position behind the likes of BMW's Harris Hall location and Bentley's Crewe facility.

However, it could climb the rankings as it hopes to start building the new engine in 2014, with further expansion planned for following years. It currently has output of 2,668 four-cylinders on a daily basis - many are shipped worldwide to the likes of the US and Russia.

The production line will continue to manufacture the 1.6-litre EcoBoost, which Focus described as a "hero" for the company. It is currently available in models like the Mondeo, Focus, Galaxy and Grand C-MAX.

Performance of the aluminium-block, twin-cam 1.5-litre version should be similar, although engineering tweaks and the smaller capacity should ensure even lower CO2 emissions and improved efficiency for lower running costs and improved green credentials.

Economy is becoming increasingly important to consumers - a Ford survey conducted earlier this year revealed that 35 per cent of Europeans are willing to pay a premium for a more environmentally-friendly car, despite widespread financial difficulties.

Barb Samardzich, vice president of product development at Ford of Europe, said: "Ford is extremely focused on meeting this demand now and in the future, and this goes hand-in-hand with delivering products that help reduce running costs."