Ford unveils 'eco-friendliest' version of the Focus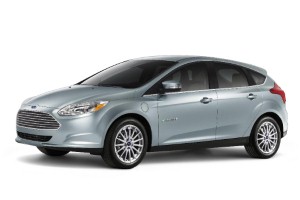 The latest incarnation of the Ford Focus is a far punchier, smoother and engaging ride than its predecessors, bringing with it a laudable green sensibility.

When it was first released 15 years ago, the Focus caught the imagination of the car-loving public and ever since then this family hatchback has continued to captivate motorists.

The third generation of this popular model is as green as automobiles come, with CO2 emissions tumbling from 99g/km to 88g/km.

Its 1.6-litre EcoBoost engine does much to ensure the vehicle's power remains robust, while ensuring that drivers get an economical and clean ride.

"The innovative Ford Eco Mode system continually assesses the effects of your driving behaviour on your fuel consumption," the multinational car company has stated.

"The system reads your speed, gear shifting, braking and anticipation levels, plus the proportion of short to long trips. Smart software then advises you on how to improve your fuel economy, according to your unique driving style.

As standard, the Focus already comes equipped with cruise control, steering wheel-mounted audio controls and USB and aux-in connectivity.

Those who desire a little more in the way of in-car entertainment can pay extra for Ford's SYNC tech package, which includes Bluetooth and DAB radio.