Ford's Mustang-Inspired All-Electric SUV To Be Revealed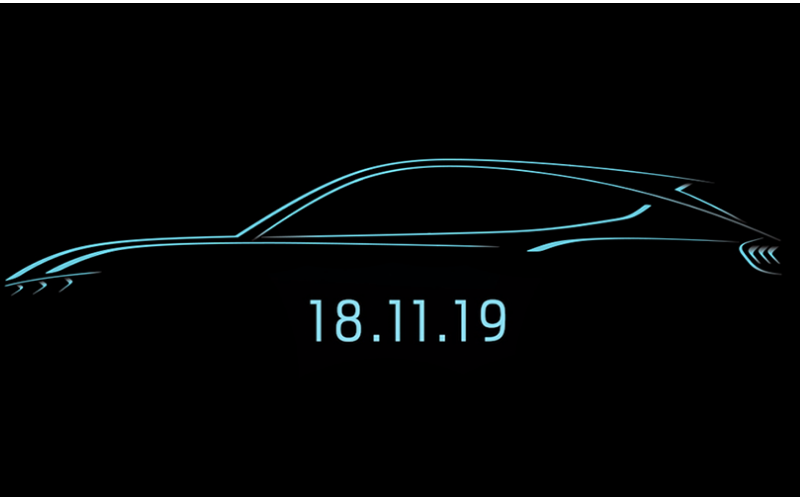 Ford's all-electric SUV is to be revealed on 18th November 2019.
The all-electric vehicle is set to join Ford's electric and hybrid range this month, which already includes the new Ford Puma and the new Ford Tourneo Custom PHEV.
The all-electric SUV is said to resemble the brand's muscle car, the Mustang, fusing the style and performance of its iconic model into an SUV. The reasoning behind this is because Ford wants to stand out from the rest of its competitors, bringing something different and memorable to the electric future of the automotive industry.
Style-wise, the all-electric SUV is said to feature aspects of the Mustang, with an elongated bonnet and tri-bar light design.
At the moment, details about the performance of the Mustang-inspired, all-electric SUV has been kept under wraps. However, we do know that the electric vehicle is expected to have a range of up to 370 miles, which would put it ahead of competitors.
The launch of the all-electric SUV is just the beginning of Ford's electric future. The brand plans to release 15 electrified vehicles by 2022. By using the "capability, performance and technology our customers love," Ford plans to transform the strengths of its company to produce exceptional electrified vehicles.
Pre-orders for the Mustang-inspired, all-electric SUV open soon, for delivery in 2020, but stay tuned for further updates on Ford's new electric vehicle.