Green Number Plates Introduced on UK Roads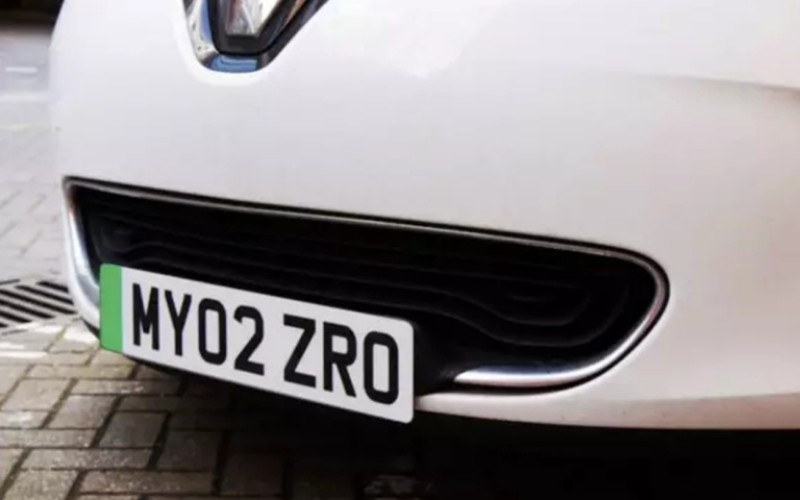 Green number plates have been introduced as the government continues to support the Road to Zero Strategy.
It highlights the country's aim to tackle poor air quality within the towns and cities across the UK and follows the announcement made last month on ending the sale of petrol and diesel cars by 2030.
Transport Minister, Rachel Maclean, said: "We are going further and faster than any other major economy to decarbonise transport, improving air quality in our towns and cities in the process and harnessing the power of clean, green technology to end the UK's contribution to climate change by 2050."
The new number plates will feature a green strip to the left-hand side and will help to calculate the number of electric vehicles on the road. They can be fitted to any existing vehicle that emits zero emissions and EV drivers will also be able to benefit from a range of local initiatives, including free parking.
Transport Minister, Rachel Maclean, said: "Not only will green number plates raise awareness of the increasing number of cleaner vehicles on our roads, they could also unlock a number of incentives for drivers. It's clear there has never been a better time to make the switch to a zero-emission vehicle."
Although the green plates aren't mandatory, it's a great way to encourage more drivers to switch to electric in a bid to meet net-zero by 2050.
Transport Secretary, Grant Shapps, was the first UK driver to have a green plate fitted to his electric vehicle and said: "Green number plates will help increase awareness of cleaner vehicles on our roads, demonstrating that a more environmentally friendly transport future is within our grasp."
For more information on electric vehicles, visit our EV hub page.