UK's First Electric Charging Forecourt Opens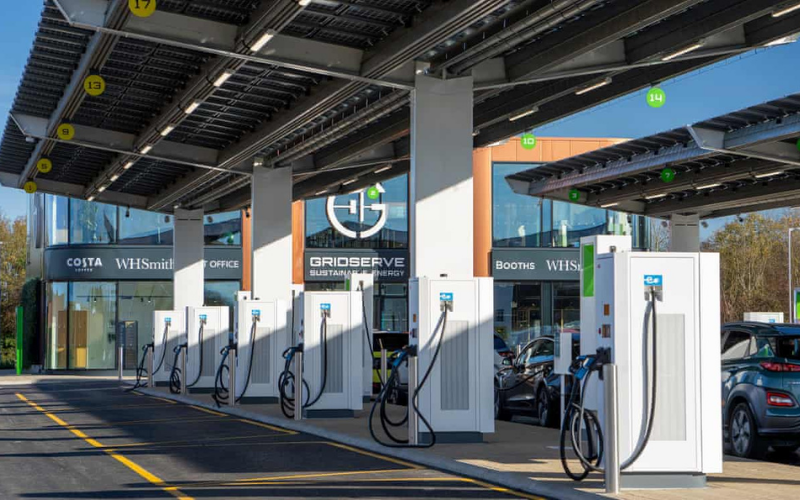 The first all-electric charging forecourt has opened in Essex, with plans to roll out more over the UK in the next five years.
The charging forecourt is based in Braintree, Essex, and is the work of Gridserve, which is a clean energy company.
Toddington Harper, the company's founder and chief executive, claimed that "charging has to be simple and free of anxiety" to encourage more people to make the switch, and the roll-out of these new forecourts will help "move the needle on climate change."
The electric forecourt will provide up to 350kW of charging power to up to 36 cars at one time. 100% renewable energy will be used to power the station, with energy sourced from the UK's first subsidy-free solar farms at Clayhill in Bedfordshire.
Rachel Maclean, the transport minister, said: "As we accelerate towards cleaner and greener transport, I'm delighted to see the future of service stations being brought to life with the opening of the UK's first all-electric forecourt. There has never been a better time to make the switch."
The electric forecourts will feature a similar set up to a standard service station, with access to shops, business meeting pods and play areas for children, so drivers can grab a coffee while they wait for their car to recharge.
Gridserve is planning to build more than 100 of these forecourts across the UK in the next five years, so make sure to keep checking our newsroom for the latest updates.
Learn more about electric vehicles
Image Credit: The Guardian