How To Avoid Backache When You Are Driving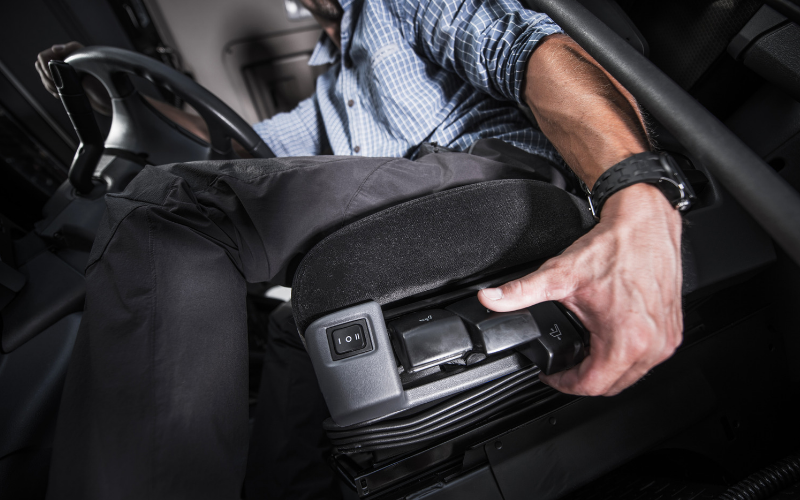 It's #backcareawarenessweek, so we're taking this opportunity to give you some useful tips on how to avoid backache caused by driving.
Although you might think you look cool leaning so far back, you're nearly in the boot, and sitting low down so you can barely see out the windscreen, it's not safe and it's not good for your back!
At Bristol Street Motors, we've created this handy guide to give you simple tips on how to avoid causing any damage to your back.
So, are you sitting comfortably?
Then let's begin.
It's All About the Posture
Whether it be on short journeys or longer ones, it's best to make sure your seat is adjusted correctly to avoid your back aching.
Take a look at these steps on how to adjust your seat to improve your posture.
Shoulders should remain as close to the backrest as possible, even when you're turning the steering wheel. To achieve this, tilt the backrest to your desired position, making sure you can comfortably reach the steering wheel with slightly bent elbows.
You should also try and sit with your bottom as close to the backrest as possible, allowing for your knee to be bent slightly when touching the pedals.
The headrest should be heightened so the top of the headrest is level with the top of your head.
Adjust the steering wheel so you aren't overreaching and move the seat forward/back so your chest is approximately 10-12 inches away from the steering wheel. This allows for a safer and more comfortable driving experience.
Reach New Heights
Heightening your seat is important. Not only does it enable you to see the road better, it also helps to reduce strain on your back.
If your seat is too low you will be stretching forward to try and get a better view of what's ahead, which will put pressure on your back.
A great tip if your seat can't go as high as you need to is to sit on a supportive cushion to gain extra height and comfort.
Take a Break!
If you're driving long distance, make sure you have breaks when you need them. Stretching your legs will prevent stiffening up and will give you a break from sitting in the same position for too long.
Try Before You Buy
If you're in the market for a new ride, we suggest taking it for a test drive. It will help you to get a feel for all aspects of the car, including the suitability and comfortability of the seat!
Find your local Bristol Street Motors dealer here to book in a test drive today!
These Boots Weren't Made for Driving
Sensible footwear is crucial when driving. Make sure they're flat and fit properly (you don't want to lose a shoe whilst you're gunning it down the M1).
The benefits of wearing appropriate footwear enables a more controlled drive. If your heel keeps digging in the floor, or your shoe is slipping off, you'll be shuffling about, disrupting your posture and putting a strain on your back when accelerating and braking.
P.S don't worry, girls! It doesn't mean you can't wear heels ever again. Just keep a pair of designated driving shoes in the car to change in and out of!
If you've got any more tips on how to make driving more comfortable, tweet us @bristolstmotors and let us know!