Birmingham LEZ Car And Motorcycle Scrappage Scheme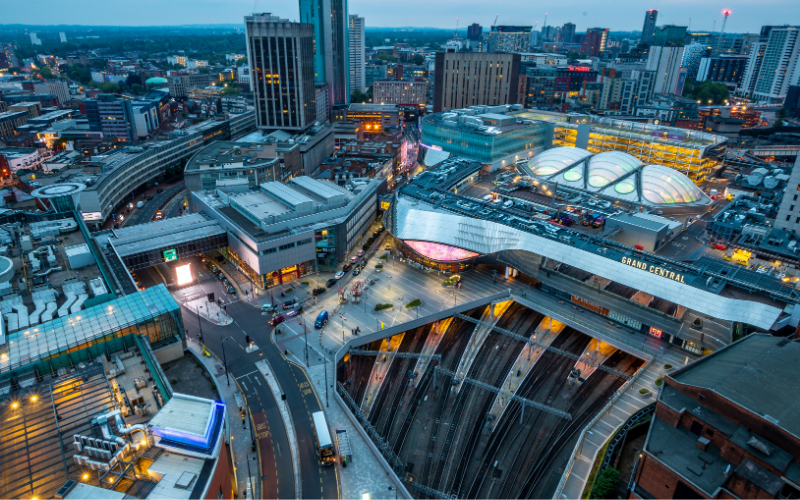 Bristol Street Motors is proud to be a part of Birmingham City Council's Clean Air Zone Scrappage and Travel Scheme.
A Clean Air Zone is an area where targeted action is taken to improve air quality, in particular by discouraging the most polluting vehicles from entering the zone.
Birmingham's Clean Air Zone will cover all the roads within the A4540 Middleway Ring Road, but not the Middleway itself. Click here to see the Clean Air Zone on a map.
No vehicle will be banned in the zone, but those which do not have clean enough engines will have to pay a daily charge if they travel within the area.
From June onwards, Bristol Street Motors will be able to offer eligible people working in the Clean Air Zone the chance to scrap their old car and receive Government funding towards a new vehicle that meets the zone's emission standards.
The Clean Air Zone Scrappage and Travel Scheme enables people who work in the zone and who earn less than £30,000 a year to scrap a vehicle that would be subject to the daily fee from 1 June 2021.
In exchange, you'll receive £2,000 credit towards a compliant vehicle from us or £2,000 in a 'mobility' credit to use on public transport via Swift Card with Transport for West Midlands.
At Bristol Street Motors, we're pleased to offer a huge range of low mileage, nearly new, Clean Air Zone compliant vehicles. We have something to suit all tastes and budgets.
For more information on the Clean Air Zone Scrappage and Travel Scheme, visit Birmingham City Council's #BrumBreathes website.
We're excited to contribute to reducing the city's harmful emission levels, making Birmingham a safer and more pleasant place to live and work.
To take advantage of the new £2,000 Vehicle Scrappage Allowance Scheme, get in touch with your local Bristol Street Motors dealer and start your search:
Equally, if you'd like to start your journey towards finding a vehicle with lower emissions online, why not visit our hub on learning more about hybrid and electric vehicles at Bristol Street Motors?