Hyundai extends sponsorship of World Cup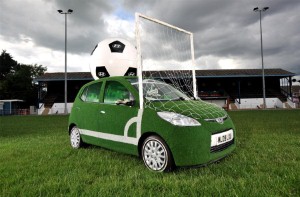 Hyundai Motor Group has extended its sponsorship of one of the biggest sporting events in the world.

The South Korean car manufacturer has signed a new deal with Fifa four years early to be a partner at the World Cup, with the sport's governing body currently considering allowing an Asian nation to host the tournament in 2022.

It became a sponsor back in 2002, when Korea and Japan co-hosted the event, which is watched by millions around the world.

"This renewal will further enhance our business values and the vision that football can act as the driving force to make a better world," said Chung Mong-Koo, chairman and chief executive of Hyundai Motor Group.

Fifa is set to decide on December 2nd on a list of hosts for the two World Cups following Brazil in 2014, with South Korea, Qatar, the US, Australia and Japan all in the running.

Recently, the manufacturer announced that it had smashed its best ever annual sales total this year.