Hyundai i10 learner car for Made In Chelsea star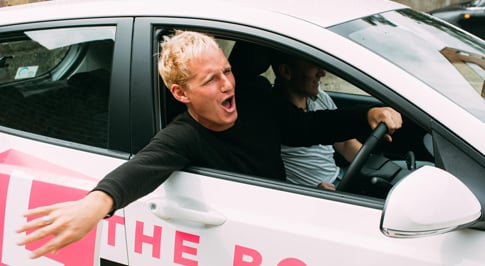 Made in Chelsea star Jamie Laing is learning to drive in a new generation Hyundai i10.
The heir to McVitie's and successful business owner never quite got around to learning how to drive but Hyundai thought that it was about time he started!
Over the next eight weeks, there will be a video series following Jamie's progress as he goes through the trials and tribulations of learning how to drive on the streets of London.
Jamie Laing said: "People have been telling me to learn to drive for ages, especially my mother... My excuse has always been 'I like walking'. However, now I've been set the challenge, I'll make sure that I pass with flying colours.
"I was hoping that my car would be subtle and discreet, but the fact that it has my name written all over it means that all of Chelsea will be able to see my mistakes - not that I ever make mistakes!"
Tony Whitehorn, President and CEO of Hyundai UK, said: "We've been working with Jamie for the past year supporting his successful confectionary brand, Candy Kittens. When we found out that Jamie couldn't drive, we thought that we really needed to give him a helping hand.
"Learner drivers in the UK have on average 47 driving lessons and 20 hours of practice before they take their test. Let's see how many lessons Jamie needs."
Follow Jamie's story here www.youtube.com/HyundaiMotorUK
The first installment of Jamie's journey can be seen here: