Hyundai i20 boasts performance and interior improvements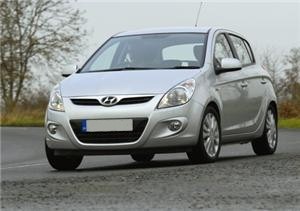 Hyundai has announced a series of improvements for its i20 range.

According to the firm, the best-selling 1.2-litre Hyundai i20 has received engine improvements that cut its emissions to 119g/km, ensuring that road tax for the vehicle is priced at just £30.

Meanwhile, the 1.4-litre Style model has slashed its emissions by 13g/km to 129g/km, allowing it to drop two vehicle excise duty bands.

A new eco drive indicator now tells drivers when it is most efficient to change gear, while low friction engine oil also improves performance.

Other new features include blue interior illumination and Bluetooth phone connectivity with voice recognition on all i20 models except the entry-level Classic.

Available to order now from £9,520, the new Hyundai i20 is covered by an unlimited mileage five-year warranty and boasts ESP and air conditioning as standard.

In other news, the Hyundai i-flow concept car wowed audiences at the Goodwood Festival of Speed earlier this month with its energy efficient 1.7-litre engine.