Hyundai to release new models at Paris Motor Show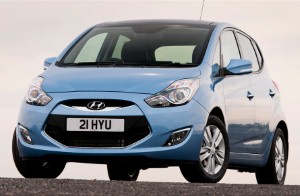 Hyundai is set to unveil two new models at this year's Paris Motor Show.

Revealing the vehicles on September 30th ahead of the official beginning of the show, the manufacturer hopes to wow audiences with its new MPV and city car.

The ix20 B-segment MPV is the company's second model to adopt the new 'fluidic sculpture' design approach, separating it from other box-like models in its class.

Set to become available in November in the UK, the MPV could appeal to families looking to cut their emissions while saving money on fuel and ensuring a high level of safety on the road.

Due for release in early 2011, the new version of the popular i10 city car will also be released to the public at the motor show.

Boasting stylistic and mechanical enhancements on its predecessor, the new car features a one-litre engine with emissions of just 99 g/km.

The Paris Motor Show itself runs from October 2nd to 17th at the Paris Expo at Porte de Versailles.