Hyundai Win Super Bowl 2016's Ad Meter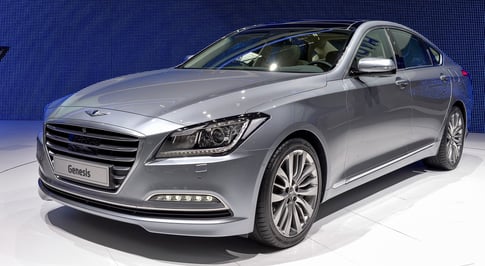 Hyundai has become the first automotive company to come out on top in the Super Bowl's much coveted "ad meter" ratings.
The ad meter has been a regular fixture of the Super Bowl since 1989, and measures audience reactions to the multitude of advertisements shown throughout the sporting event. Hyundai's "First Date" spot earned the top rating of 6.90 amongst audiences, with 2 other adverts giving the auto manufacturer 3 of the top 6 spots.
The advert features comedian and actor Kevin Hart using Hyundai's in car technology to keep track of his daughter during a first date, and has been watched over 14 million times on YouTube alone. The ad showcases the new Hyundai Genesis and it's compatibility with the auto manufacturers Blue Link tech, which in combination with a mobile or tablet device allows drivers to start, lock, unlock, and track their vehicle remotely.
Once an "all American" event, the Super Bowl's growing international viewership gives companies like Hyundai the opportunity to reach out to a global audience. Speaking about the adverts, Hyundai's Dean Evans stated "we wanted to entertain Super Bowl fans with creative storytelling and relevant, popular celebrities, while showcasing the innovative technology features of our vehicles. Our formula clearly resonated with the thousands of Ad Meter voters."