Introducing the Renault E-TECH Range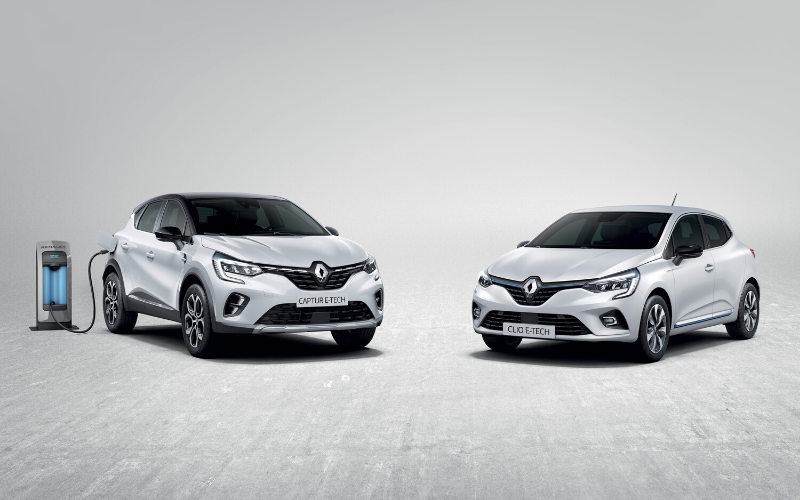 Renault has hit the switch on electric mobility and has introduced the new E-TECH range.
In response to the changing needs of drivers, Renault has electrified two of its most popular models: The Clio and the Captur.
Let's take a closer look at the two new E-TECH models.
The All-New Renault Clio E-TECH Hybrid
The supermini star is even more efficient than ever before.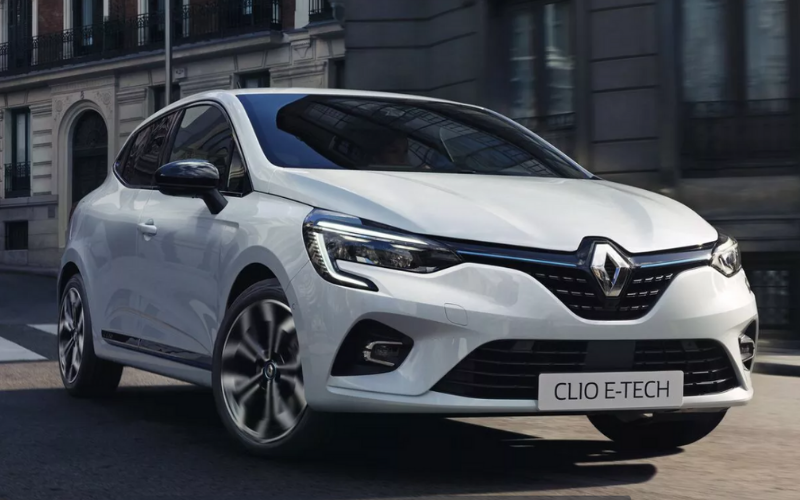 Combining a traditional, combustion engine with an electric motor, the All-New Clio E-TECH Hybrid delivers an efficient drive on every journey, boasting a silent electric experience, whilst optimising electric performance in the city.
The great thing about the Clio E-TECH Hybrid is that you can still enjoy the fantastic driving experience and comfort a Clio is renowned for, whilst consuming up to 40% less fuel! It's more responsive, thanks to the combined 140hp, and offers a smooth acceleration every time.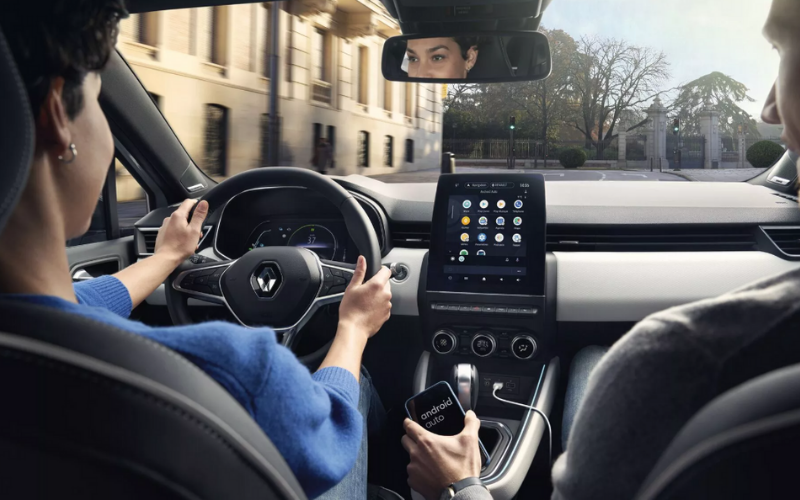 You won't have to worry about charging either. The Clio E-TECH isn't a plug-in hybrid, and therefore you can continue on your journey without worrying about running out of charge.
Inside, Renault has installed the latest tech features to ensure optimum connectivity. The brand new EASY LINK on-board system is customisable and super easy to use, so you can keep connected, entertained and on the right track all the time.
The All-New Renault Captur E-TECH Plug-In Hybrid
The All-New Renault Captur E-TECH Plug-In Hybrid is the most efficient Captur to date.
Featuring a 1.6L petrol engine with a 9.8 kWh battery and two electric motors, it delivers an all-electric range of up to 30 miles... perfect for your everyday, shorter journeys.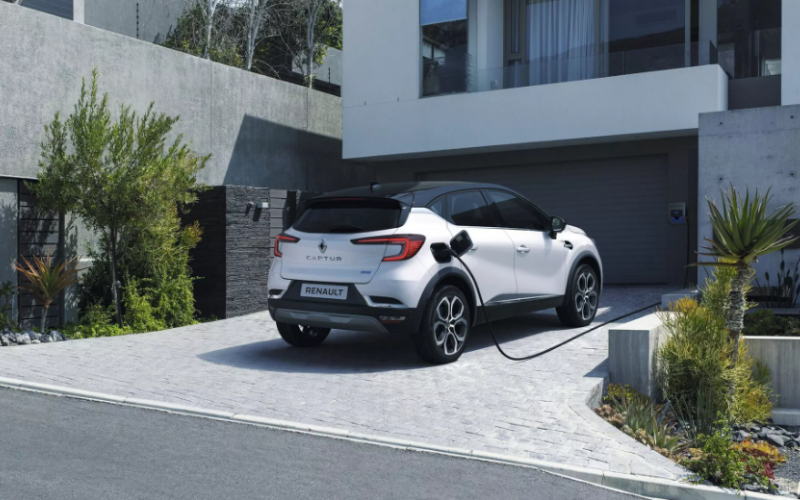 For longer trips, the petrol engine and two electric motors will work together to provide an efficient and powerful performance, without worrying about running out of charge.
It's fully equipped with the latest technology to maximise driving experience. As standard, the Captur E-TECH Plug-in Hybrid comes with flying console with e-shifter and 10" TFT Drivers Information Display, enabling you and your passengers to connect your smartphone easily.
You can also enjoy greater connectivity onboard the CAPTUR E-TECH Plug-in, with the EASY LINK multimedia system, or remotely with the MY Renault mobile app. This makes pre-heating or cooling your vehicle easier and you can plan your journey ahead of time so you're all set to hit the road when the time comes!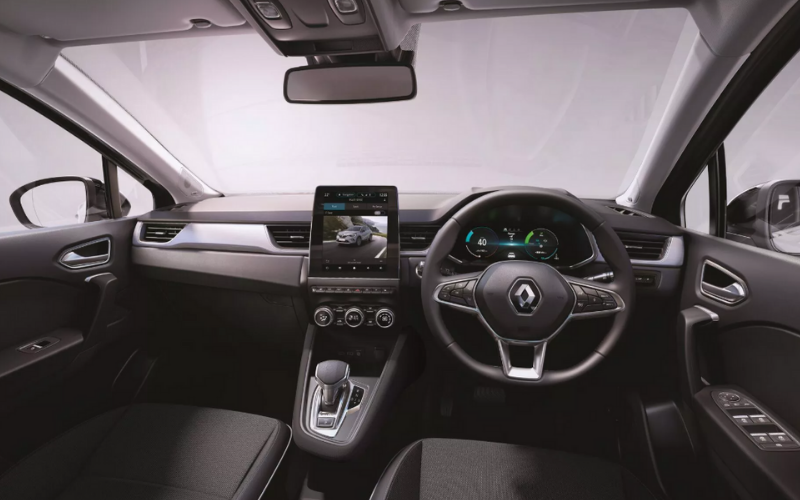 As for charging, it's never been easier. The Captur E-TECH Plug-in Hybrid comes with a free BP Chargemaster Wallbox, so you can charge at home, at work, or even plug in to one of the many charging stations across the UK.
With the E-TECH range, you won't only be reducing your running costs, but you will also be reducing your emissions, helping the environment and your wallet. Order books will be opening soon, so make sure to keep your eyes peeled for more updates to come
Learn more about electric vehicles