Is the Seat Ibiza a great buy?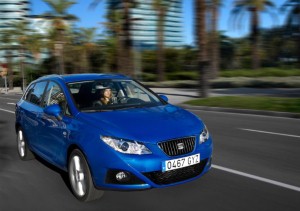 The Seat Ibiza SC 1.4 Sport is a small but spacious hatchback with a lot going for it, one reviewer has stated.

According to David Ross of Honest John, the model boasts smart 16-inch alloy wheels, looks great and has a "very reasonable" price tag.

Its entertainment is comprised of six speakers and boasts MP3 input, as well as a radio and CD player, while family motorists travelling away on short breaks might be enticed by its handy 12V power point.

The reviewer noted that the vehicle is perfect for short or medium-distance journeys, averaging at just under 43mpg and offering low emissions of 139g/km.

"Overall, the Seat Ibiza 1.4 Sports Coupe is a good looking small family hatchback. Those who don't want to compromise on style and are looking to maximise space will find this little car a great buy," Mr Ross concluded.

For motorists looking to spend more on a new car, Seat recently extended its high-end Copa trim level to many of its most popular models, including the Ibiza and Leon.