Iveco invests in alternative fuels to reduce CO2 emissions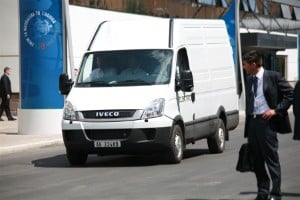 Alternative fuel commercial vehicles from Iveco could be ideal for organisations seeking an environmentally friendly new motor.

The company is investing in the technology as part of its drive to minimise CO2 output from its commercial products.

As well as diesel technology, Iveco is looking into alternative fuels such as natural gas, pure electric traction and diesel-electric parallel hybrid traction.

Alongside investigations into these options, the firm also offers solutions to real applications for commercial vehicle operators.

It claims its low-carbon expertise in the sector is "second to none" and the company currently offers more alternative fuel motors than any other manufacturer in the 2.5 tonnes and above categories.

Most of the engines in its trucks also conform to the Enhanced Environmentally Friendly Vehicle standard.

Last month, Iveco launched a new website which allows users to design their ideal vehicle, as well as learn more about the products it has on offer.