Mazda anticipates 2011 fleet sales increase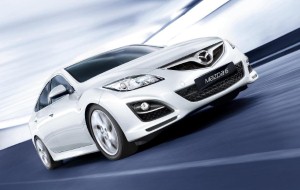 Mazda is anticipating a busy year for fleet sales and company car demand.

According to the company, its fleet registrations rose to 6,497 in 2010 and could reach 7,500 units this year.

Mazda fleet and remarketing director Peter Allibon said the introduction of a fleet-focused version of its popular Mazda 6 vehicle could lead this increase, as well as a new Mazda 5 1.6-litre 115PS turbo diesel with emissions of 138g/km.

Commenting on the figures, Mr Allibon stated: "Mazda delivers stylish and sporty vehicles at a competitive price with strong wholelife costs. This is continuing to prove an attractive proposition to fleet decision-makers and company car drivers."

He added that while the Mazda 6 was the company's fleet bestseller in 2010, its overall performance was bolstered by the Mazda 2, 5 and MX-5 models.

In other news, Mazda released a new range of special edition Takuya models on Tuesday (February 1st), encompassing the 2, 3 and 6 ranges.