Mazda designers take inspiration from KODO event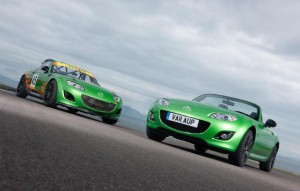 A number of top Mazda designers have attended the Milan Fasion Week event in Italy, demonstrating the firm's commitment to the KODO – Soul of Motion theme.

The firm's global head of design, Ikuo Maeda, joined two regional colleagues in Italy for the event in which they looked to take inspiration from other industries' designers as well as put across their own ideas.

Only recently the firm enjoyed success as a result of KODO, with the all-new Mazda6, the second KODO production model, securing the prestigious red dot award: product design 2013.

Mr Maeda, who is in charge of KODO's development, said: "Mazda is addressing a broader world at Milan Design Week.

"We're here to share our creative vision, expand our horizons, and be inspired in such a stimulating environment and, I hope, we will inspire others."

Other KODO accolades include AutoBild's 2012 European Design Award for the Mazda CX-5 compact SUV.