New 2016 Renault Clio Renaultsport revealed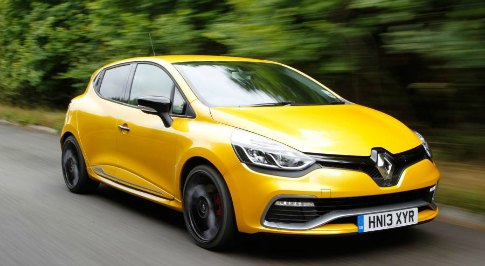 The covers have finally been taken off Renault's Clio Renaultsport ahead of its release this autumn.
The Clio RS will be available with a choice of chassis options and power outputs, however currently there is only one transmission choice, which is the six-speed EDC dual-clutch automatic. The engine is a turbocharged 1.6 litre at 197bhp, however the 'Trophy' chassis option allows you to choose a 217bhp option. Additionally, the Trophy chassis features 18-inch wheels and lowered suspension. Alternate chassis options are the Sport and Cub. The Cub has 18-inch wheels, and has a lowered ride and a quicker steering rack than the Sport, which is the standard car with 17 or 18 inch alloys.
The Clio RS Trophy manages 0-62mph in 6.6 seconds owed to its new launch control system, and is capable of a top speed of 146mph. Additionally, an in built drive selector means you can choose between Normal, Sport and Race driving modes.
Physically, the Clio RS is better than ever, with unique LED headlights, a twin-exit exhaust and a rear diffuser. There are some nifty RS logos dotted around the interiors, too, including on the bottom of the steering wheel.
Pre orders are available from September 2016.