New Citroen C3 praised for affording panoramic views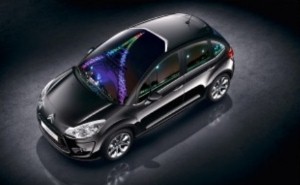 The new Citroen C3 has been praised as a better looking model than its predecessor, with a 'Zenith' windscreen giving drivers a panoramic view of everything that is around them.

Chris Riley, writing for the Rouse Hill Times, said that the model is ideal as a city car, as it performs well while taking things easily, meandering through busy metropolitan streets.

He went on to say that the Citroen car has brought a whole generation of young consumers to the manufacturer for the first time, while it has also attracted many female buyers.

"C3 will be available in three trim levels with a choice of three engines, one of which is a diesel. For those that take their driving seriously, there's the three-door DS3," Mr Riley stated.

Recently, the Citroen C3 and DS3 were nominated for the Car of the Year prize, receiving 175 points in total, but lost out to the Nissan Leaf.