New Citroen E-Berlingo Is the Newest Addition to Join EV Line-Up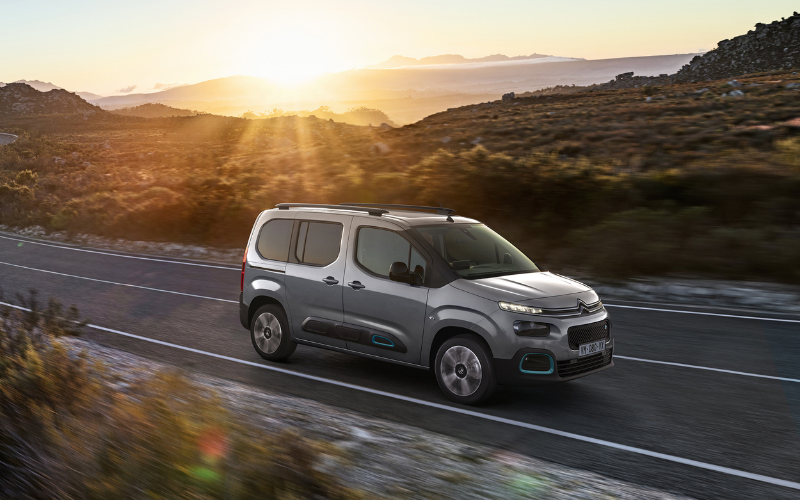 Citroen has unveiled the new e-Berlingo, which is the latest addition to join the brand's electric vehicle range.
Designed for both families and businesses, the new e-Berlingo offers great storage and comfort levels and boasts an impressive all-electric range of up to 174 miles.
Laurence Hansen, Citroen's Product and Strategy Director, commented: "The electrification of Berlingo responds to two issues, offering sufficient range and making no compromises on practicality so that our customers can enjoy their activities in all their diversity. New e-Berlingo brings them an extra dose of serenity in their everyday lives with a seamless and silent drive, the satisfaction of preserving air quality, and a controlled motoring budget.
"These are strong expectations of this type of customer and highly strategic in this segment, as high-volume body types are particularly limited in terms of CO2 emissions and fuel consumption. We are proud that Berlingo, the first leisure activity vehicle, ranks among the first to offer this alternative."
Let's take a closer look at what the new Citroen e-Berlingo has to offer.
ELECTRIC PERFORMANCE
Delivering a range of up to 174 miles, the new e-Berlingo is ideal for long and short journeys. Drivers have three driving modes to choose from, too – Normal, Eco and Power – so they can select the right mode for their needs to improve efficiency and performance on every journey.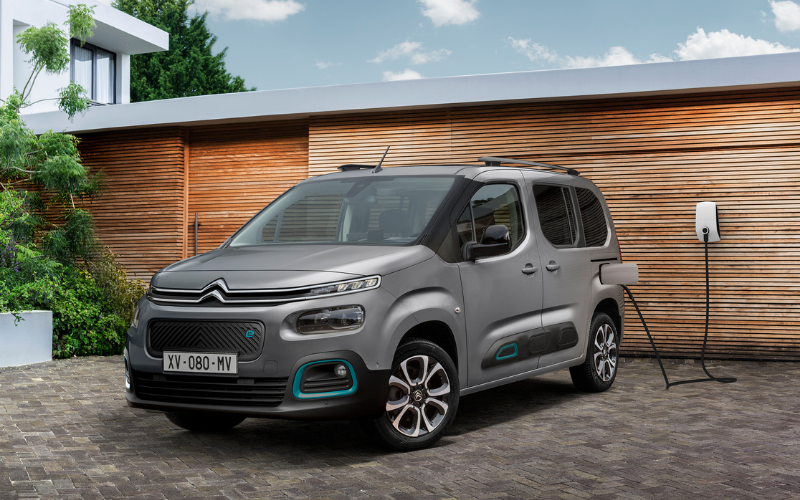 As standard, the new model comes with a 7.4kW single-phase on-board charger, but customers can opt for an 11kW three-phase charger if they prefer. The e-Berlingo can be charged at home or on-the-go, with a full charge taking up to 7.5 hours and a rapid charge only taking 30 minutes to reach 80% charge.
SPACE AND COMFORT
Space and comfort haven't been compromised in the new e-Berlingo.
The new model is available in two sizes – Medium and XL – and offers up to 167-litres of storage space and up to 26 storage compartments within the cabin area, making every day living easier.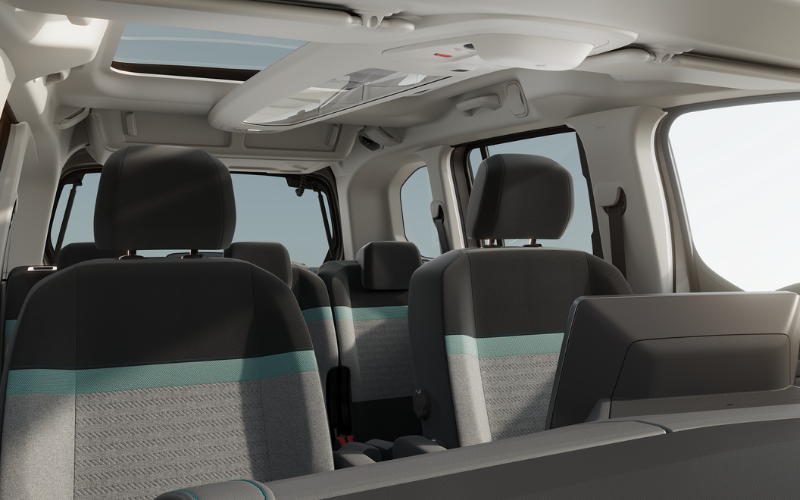 The Citroen Advanced Comfort programme has been included in the design of the interior cabin, to enhance comfort and space for both drivers and passengers, so they can sit back and relax in style.
TECHNOLOGY FEATURES
Citroen has made sure the new e-Berlingo is fully-equipped with the latest technology features to improve safety and connectivity.
From Coffee-Break Alert and Grip Control with Hill Descent Assist to Cruise Control and Park Assist, the new e-Berlingo makes driving easier every day.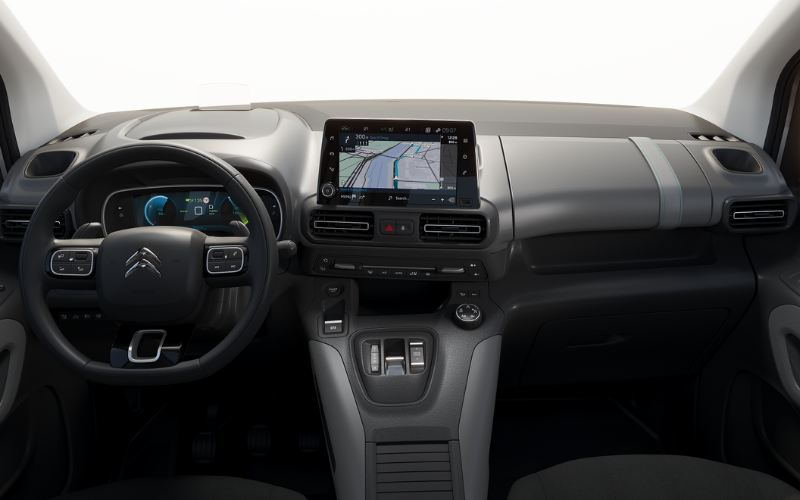 For the first time in its segment, it also features a colour head-up display and the keyless entry technology makes for a convenient addition.
Set to go on sale later this year, make sure to bookmark our news page so you don't miss the latest updates.
For more information, or to make an enquiry, visit us online or call your local Bristol Street Motors Citroen dealership today.