New Vauxhall Astra Sports Tourer Gains Great Reviews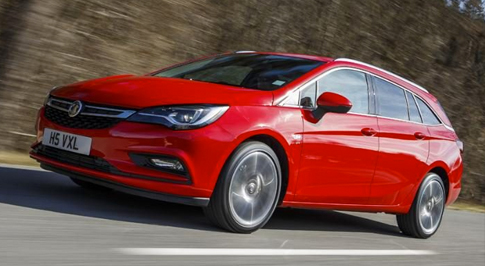 Shortly after winning European Car of the Year, famed carmaker Vauxhall has just launched the new Astra Sports Tourer, and it has been met with plenty of acclaim from reviewers. The 1.6 litre CDTi diesel has received particular praise due to its balance between its economical drive and performance.
Competing with the Ford Focus and Volkswagen Golf is no small task, and Vauxhall have done everything in their power to make sure that their mid-size estate offering more than measures up. The Whisper trim is anticipated to be one of the cars biggest selling options, and offers 134bhp with 320lb.ft of torque, which is less than its rivals, but isn't an issue due to the Tourer's reduction in weight of 130kg since its last outing.
Despite having a powerful engine as standard, the Tourer boasts a high mpg and low emissions, which is sure to help it in against competition. Physically, the car has an elegant profile, with a backward sloping roof and strong, clear lines, creating an image that is at once practical and stylish. Inside, the cabin is roomy and refined as well, well matched to the outers and boasting noticeably comfortable seats.