New version of Nissan LEAF released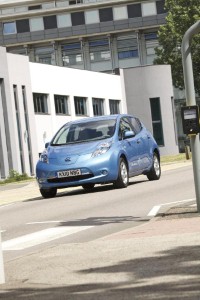 The new version of the Nissan LEAF has been released, with manufacturers claiming that it is more affordable and flexible than its predecessor.

With the newest model, buyers will have the option of leasing the batteries to be used within the 100 per cent electric car as well as having a choice of three trim levels, designed to offer flexibility to buyers.

In terms of improvements under the bonnet, the range has been improved from 109 miles to 124 miles while the battery can be recharged in around half the time of a first-generation LEAF.

Jim Wright, managing director of Nissan Motor (GB) Ltd, said the company are "very proud" of the vehicle, adding that it "underlines our commitment to the future of electric motoring".

"With more than 100 improvements over the outgoing model, it really does mark the next stage in the electric motoring revolution," he continued.

"Built at our record-breaking Sunderland plant for British drivers using British roads, we're looking forward to it becoming our next home-grown success story."