New world record achieved for London to Cape Town drive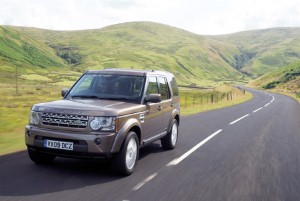 A new world record has been set for journeying by car from London in the UK to Cape Town in South Africa.

The majestic journey, which was made in a Land Rover Discovery, saw two British individuals clock up 10,000 miles in just ten days, three hours and 16 minutes, which is, to say the least, an amazing achievement.

This epic adventure was all the more special for the fact that the seasoned rally drivers Robert Belcher, 58, and Stephen Cooper, 53, broke their own record by an amazing ten hours, which they had set back in February of this year.

It was not without its challenges, as in Tunisia they had to endure heavy rain, navigated through the tricky border crossing at Libya, overcame fuel shortage in Egypt and avoided with deft skill giant potholes in Ethiopia.

Nevertheless, the voyage across amazing 13 countries was pure enjoyment thanks to the fact that they remained safely ensconced in their Land Rover Discovery, a car that is built for tough terrain. It is, after all, powered by 2.7 TDV6 diesel engine.

It required little modification for the trip, and was specially equipped with mud guards, slightly more chunkier tyres and four high-intensity lamps mounted on the roof.

"What a journey. We're exhausted but absolutely elated to have broken the record and to have done it so safely and smoothly – if you don't count the hundreds of miles of potholes through central Africa that is," said Mr Belcher.

"Despite the complexities of crossing so many borders we had relatively easy passage through each country and the friendly faces along the way made it all so worthwhile. After seeing changing scenery like we have over the last ten days, and sometimes going hours without seeing another vehicle, I think we will both struggle returning to the morning commute."