Nissan LEAF e Awarded Five-Star Rating In Green NCAP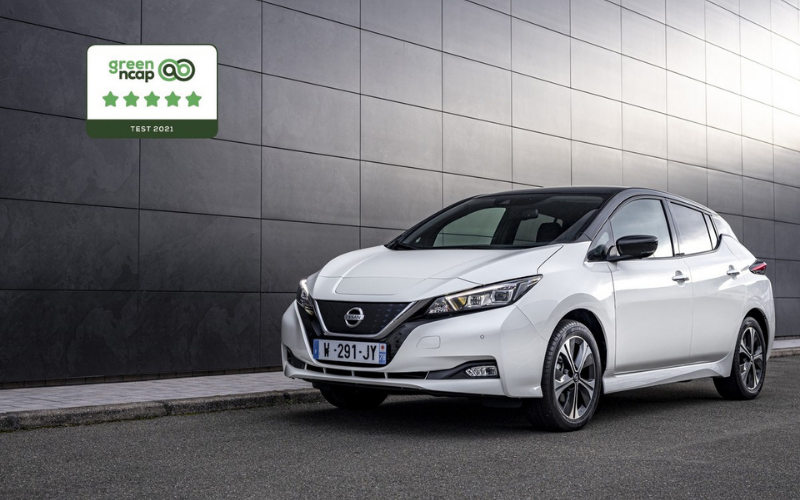 The Nissan LEAF e+ has received top marks in the latest Green NCAP test.
The Green NCAP test is run by an independent organisation and vehicles are rated on their energy efficiency and emissions.
The Nissan LEAF e+ was awarded the highest mark on the Green NCAP rating, which looks at three areas: clean air, energy efficiency and greenhouse gases.
Green NCAP particularly highlighted the car's innovative e-Pedal with regenerative energy technology and it scored 9.9/10 for its impressive energy efficiency performance.
Marco Fioravanti, Region Vice President, Product Planning, Nissan AMIEO, commented: "Since the model's launch as the first mass-market electric vehicle in 2010, the Nissan LEAF has made sustainable, zero-emission mobility an attainable reality for hundreds of thousands of customers around the world."
Dave Moss, Region Senior Vice President, Research & Development, Nissan AMIEO added: "The maximum five-star rating for the LEAF e+ awarded by Green NCAP is a powerful testament to the quality of the product, and the extensive expertise that Nissan has gained throughout a pioneering decade of innovation in electrification."
Customers can enjoy a seamless blend of efficient electric power and intelligent driver assistance technologies.
The model's 62kWh powertrain provides up to 239 miles of range, while the e-pedal allows drivers to accelerate, decelerate and stop using one pedal.
If you'd like to find out more about hybrid and electric vehicles, click the button below:
Learn More About Electric Vehicles
Shop new Nissan LEAF deals, here: