Online Shopping Changes: What to Expect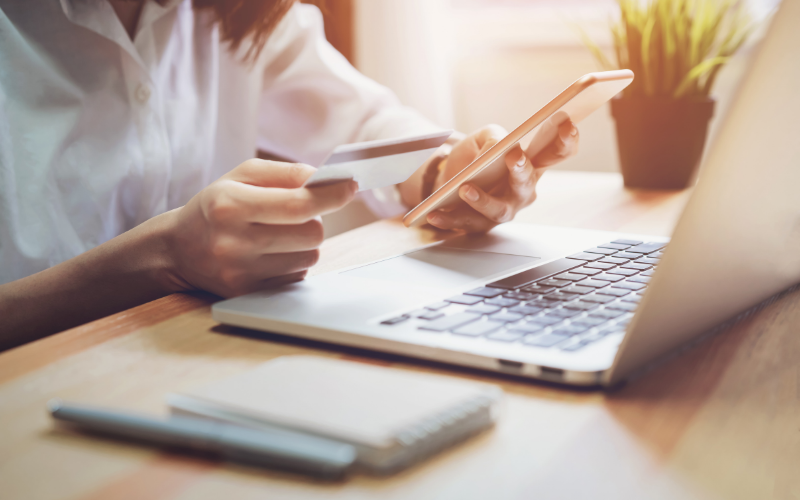 New rules have come into force to help reduce online fraud, which will change the way individuals shop online.
Customers are likely to face more identification checks whilst making purchases online, as retailers adjust to the new anti-fraud regulations that come into effect as of 14th March 2022.
The new Strong Customer Authentication (SCA) requirement will be familiar to many people who use online banking; it's essentially a Two-Factor Authentication (2FA) check.
The SCA will require the customer to provide information on something they are (for example, facial recognition), something they know (for example, a password), or something they have (for example, a code sent to their mobile phone). Whilst these rules have applied to a number of transactions for quite some time, the amount of merchants and Payment Service Providers (PSPs) that require this authentication has increased. Certain payments may be exempt, such as low value items and repeat purchases, however high value transactions will require this Two-Factor Authentication.
The rules, which were introduced by the Financial Conduct Authority (FCA), were supposed to come into effect a year ago but were delayed, giving retailers more time to adapt. The legislation came out of the European Banking Authority and became part of UK law before Brexit.
As the number of digital transactions continues to rise, it's expected that these extra security measures will protect customers and their money. At Bristol Street Motors we are committed to keeping our customers safe online, therefore, we will be adding these additional measures to our online transactions.
Customers looking to purchase a vehicle through Buy Online will therefore have to supply extra security details to complete their order. To make this process as easy as possible, it's advised that individuals ensure their bank has their correct personal details on record. You can also chat to one of our Click2Drive advisors who will be happy to assist should you have any queries along the way.
Buying a car online has never been safer, and you can trust that we take your security seriously at Bristol Street Motors.