Peugeot 107 production 'on upward trend'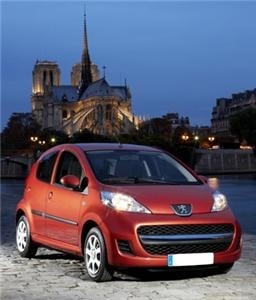 Production volumes for the popular, stylish Peugeot 107 remain on an upward trend, it has been claimed.

According to the French manufacturer, over 500,000 of the models have been produced since its European launch in June 2005, with 116,100 made last year alone.

The Peugeot 107 now includes a new Euro 5 engine which emits 103g/km of CO2, making the small car even more efficient.

Available in three and five-door versions, the car is practical and can transport four people in comfort.

Peugeot will release a new model in the 107 family this month in the form of the Peugeot 107 ENVY special edition.

"The new model, available in three-door and five-door versions, combines all the strengths of the 107 with even more standard equipment," the company reported.

All Peugeot 107 models ordered this year include a free Nokia 5230 smartphone with inbuilt satellite navigation, free future updates and an in-car mounting kit.

In other news, the Peugeot 5008 was recently named Scottish MPV of the Year by the Association of Scottish Motoring Writers.