Peugeot backs economical, low-emissions technologies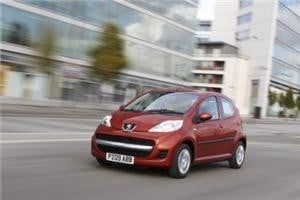 Investing in cars that offer fuel efficiency and low emissions is the best way to navigate all of the changes outlined in the Budget.

According to Peugeot, the announcement of many alterations to areas such as vehicle excise duty and company car tax mean that motorists should increasingly be looking to make savings with economical cars.

It notes that its Peugeot 107 city car emits just 103 g/km of CO2 and runs for 62 miles per gallon on the combined cycle.

Meanwhile, the economique trim level of the popular Peugeot 207 emits 99g/km and offers 74mpg.

Drivers really looking to make savings might consider the Peugeot 3008 HYbrid4, the world's first diesel hybrid car, which features an HDi 163 diesel engine and a 37bhp electric motor.

"Peugeot's message has been a clear one for a number of years: choose the most fuel-efficient vehicle you can for your driving needs, whether it be a small city run-around, a family 'bus' or a comfortable long distance workhorse," the manufacturer noted.

In related news, Warranty Direct recently named the Peugeot 207 as the most reliable car made by a European car company.