Peugeot launches van conversion ranges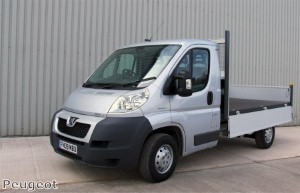 Peugeot has announced its entrance into the van conversion market.

The company last week (September 17th) launched a dedicated conversion programme for the Peugeot Boxer, adding four new models to the range.

Converted by Ingimex at its purpose built factory in Telford, the range will initially feature four models: the single-cab 335 L2 120 Tipper and Dropside and two-cab 335 Crew Cab L3 Tipper and Dropside.

The Tipper range begins at £21,380, while the Dropside range starts at £21,995.

All converted vans retail with a three-year or 100,000-mile parts and labour warranty, as well as aftersales support.

"The choice of these four versions creates a simple range with the most effective combinations of payload and dimensions. It will also help reduce lead time for standard versions," Peugeot notes.

Meanwhile, Peugeot is set to unveil its 508 at the Paris Motor Show, a model which boasts design features similar to the SR1 concept car.