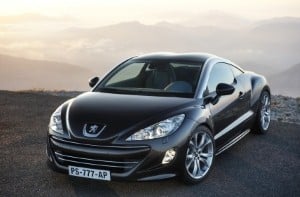 The Peugeot RCZ is the best car the French manufacturer has ever made, it has been claimed.

According to a road test review by Honest John, the model is undeniably brilliant and a "hugely desirable motor", with superb handling and a stylish design.

The RCZ is available in two options, the 156bhp GT and the 200bhp THP 200, which can reach 62mph in 8.3 and 7.6 seconds respectively.

According to the reviewer, the car's internal design is also impressive, with "gorgeous" silver instruments, silver cabin trim and leather seats as standard.

Meanwhile, it offers a large boot capacity and handles well.

"[The Peugeot RCZ] has also been voted best car of 2010 by a stack of motoring mags and still has a lot more gongs waiting to be picked up," the writer added.

It is available in a range of eight colours and complies with Euro NCAP safety standards.