Peugeot RCZ wins Top Gear award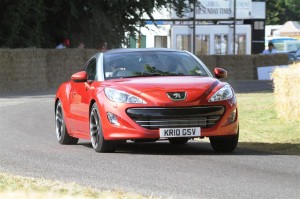 Peugeot has come out on top in a national publication's end of year awards.

Top Gear magazine yesterday (December 1st) named the Peugeot RCZ its Coupe of the Year 2010 after road testing it thoroughly in China.

It was trialled in the north of the country, close to the Great Wall, and was praised for its "beautifully balanced" styling and driveability.

The publication stated: "Low and wide, it always feels completely on your side, gripping hard, resorting to understeer only at the limit. The Peugeot RCZ is positioned as a small, sophisticated GT, and fills it perfectly."

Launched in June this year, the car has already sold 2,000 units in the UK.

It is available with a choice of three engines - a 156bhp or 200bhp THP turbo-charged petrol and a 163bhp HDi diesel engine.

The car was also named The Most Beautiful Car of the Year 2009 at the 25th International Automobile Festival.

Peugeot reported last month that the RCZ was performing well in the used car market, achieving an average of 92 per cent of asking price at auction.