Production of Skoda's all-electric Citigoe iV begins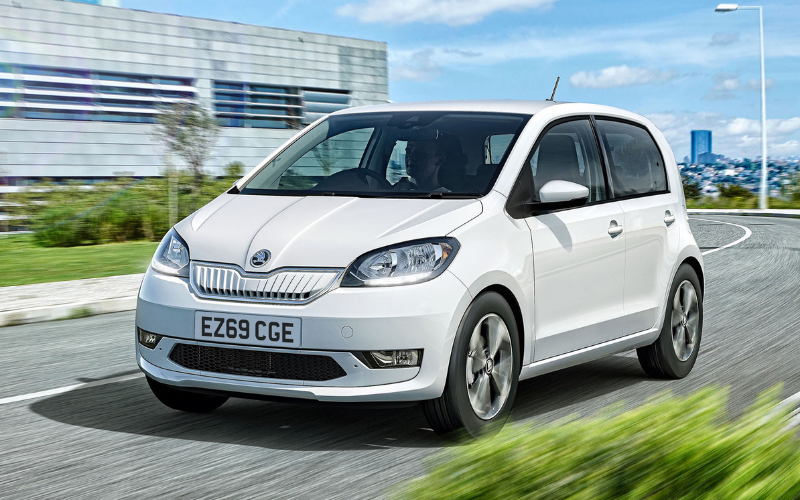 Production of the Skoda Citigoe iV has begun, marking an electric milestone for the brand.
Board Member of Skoda, Michael Oeljeklaus, said, "The Citigoe iV's start of production marks a new milestone in the history of SKODA AUTO: it is our brand's first all-electric model with many practical advantages as well as high manufacturing quality."
Resembling Skoda's award-winning Citigo, the Citigoe iV does boast new striking features externally, including the body-coloured grille, adding a stylish touch to the five-door vehicle. There will also be two trim levels for customers to choose from, including the SE or SE L trim.
Although the all-electric car may appear small, inside there is plenty of room to enjoy a comfortable journey. The foldable seats increase the boot space from 250 L to 923 L, enabling the option to create more space depending on the drivers' needs.
Obviously, the most unique attribute of the Citigoe iV is the fact that it is battery powered. Featuring a 32.2 kWh battery, the Citigoe iV has a range of up to 170 miles, making this an ideal car for urban driving and tackling daily commutes. Power and performance have also not been compromised, with the small city car boasting an impressive high torque of 212 Nm, creating a nippy and quick-off-the-mark driving experience.
Charging can be done at home or on-the-go, with the Citigoe iV reaching 80% charge in 4 hours 15 minutes with a 7.2kW AC wall box, or 12 hours 37 minutes using a lower powered charger, ideal when charging overnight at home. The SE L model can be charged using a fast charger, which can be recharged to 80% in just 1 hour.
Furthermore, the all-electric city car has been designed to keep occupants safe, with Lane Assist coming as standard, as well as an array of airbags to reassure drivers and passengers that this all-electric car will keep them safe.
The Skoda Citigoe iV will be driving onto roads very soon, so make sure you keep an eye out!