Renault Clio drives sales in stagnant market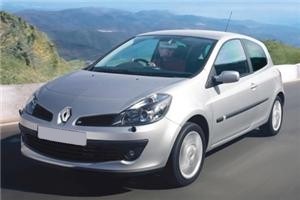 The European car market may have fallen in May, but Renault showed stoic performance during the month, figures have indicated.

Findings by auto intelligence firm Jato Dynamics have highlighted that sales of the Renault Clio helped make the firm the big winner last month, as the brand closed the gap in monthly sales.

Sales of top models such as the Volkswagen Golf and Ford Fiesta dropped in May, but the Renault Clio and Megane rose in popularity.

"The biggest net winner is Renault and its success has been driven largely by Clio sales, particular notable performances in Italy, the UK and its home market France," commented the firm.

In the UK, sales of Renault models climbed by 108 per cent, contributing to an overall rise of 43.3 per cent in the firm's year-to-date figures.

Renault recently launched a number of new models, including its greenest-ever Clio and a Megane coupe-cabriolet.