Renault Clio Wins Best Small Car at BusinessCar Awards 2020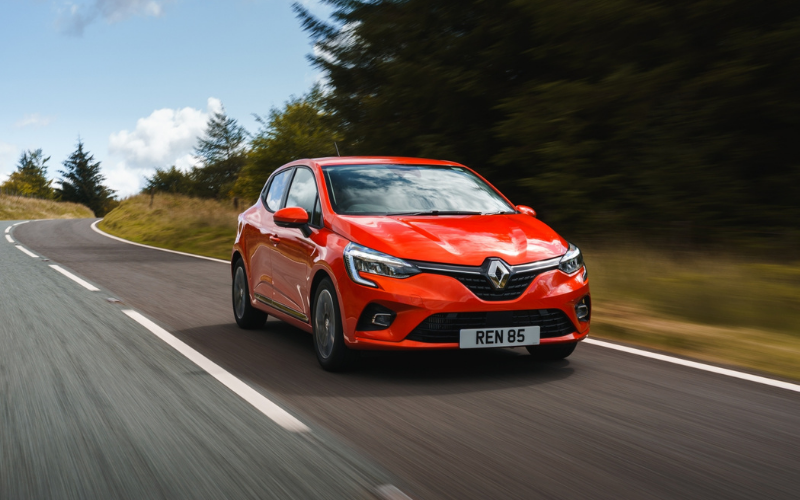 The Renault Clio has been crowned 'Best Small Car' at this year's BusinessCar Awards.
It's another accolade for Renault's popular supermini to celebrate after being named 'Supermini of the Year' at the 2020 Auto Express Awards earlier this year.
The BusinessCar Awards honour those within the business sector, including manufacturers and fleets, who provide the best products on the market for the industry. Judged by a team of experts, the Clio was praised for its high standard specification and affordable running costs.
The judges said: "It might have a familiar look, but the latest Clio is entirely new. Its restructured range is simpler and the new model provides a more luxurious feel, with good equipment levels, while providing excellent value and low total cost of ownership."
The fifth-generation Clio has been made even more appealing to business users thanks to the introduction of the E-TECH Hybrid technology, which helps to reduce CO2 emissions and deliver a more efficient driving experience.
It wasn't the only award Groupe Renault took home. The Dacia Duster was also named the 'Best Value Car', making it a double win for the brand.
Mark Dickens, Fleet Director, Groupe Renault UK, said: "We're delighted to accept these awards and they're a perfect illustration of how suitable our vehicles are for business users. Our Highly Commended status in the 'Most Improved Manufacturer' category underlines how we strive to complement our broad range of cars and light commercial vehicles with an equally high level of service. Especially pleasing is that it recognises our efforts to help our customers literally keep moving during the pandemic."
To make an enquiry about the All-New Renault Clio or to book a test drive, visit us online, give us a call or pop down to your local Bristol Street Motors Renault dealership today.