All-New Renault Clio Wins Best Supermini Title At The UK Car Of The Year Awards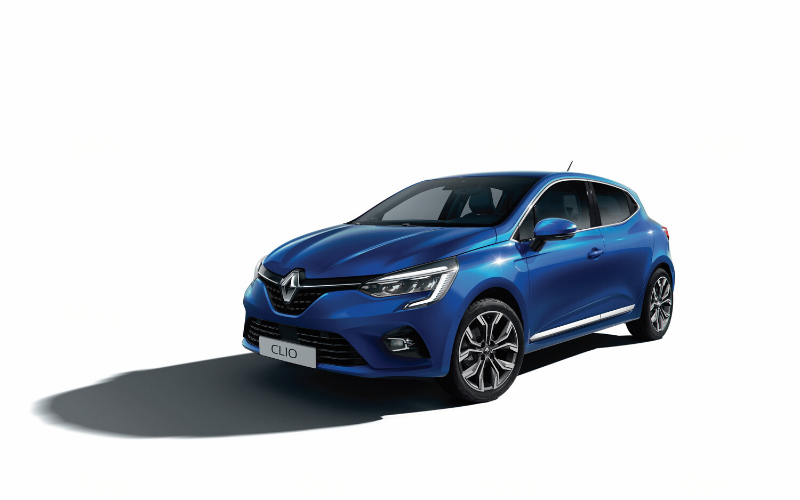 The All-New Renault Clio has driven away with yet another award!
Judges at the UK Car of the Year Awards 2020 were impressed with the All-New Renault Clio and named it the 'Best Supermini' of 2020. The awards are judged by 29 British automotive journalists, including those who work for national papers, magazines, websites and TV.
The fifth-generation Clio has had a remarkable makeover, adding greater technology and a more dynamic style to the signature model. It was also crowned the safest supermini of 2019 by Euro NCAP after receiving an exceptional five-star safety rating, so it is no surprise it has been crowned the 'Best Supermini' of 2020.
Alex Grant, UK Car of the Year judge, said: 'The fifth-generation of Renault's best-seller has matured into a product capable of rivalling premium-brand models. All of the Clio's signature agility is retained, now paired with the best cabin in this segment, advanced connectivity options and a sophisticated hybrid system claimed to offer 80% fully-electric driving in town.'
Judges were also impressed with the affordability of the Renault Clio, making it great value for money and accessible to everyone. The All-New Clio is also covered by a five-year warranty package, like the rest of the range from Renault, giving customers peace of mind.
Judge Nargess Banks, commented: 'It's one thing to make great premium cars for those who can afford them, but there is much more genius in distilling good engineering and thoughtful design to a car for the masses. The new Clio delivers enough style without trying too hard.'
The Clio has been one of the most loved vehicles in the UK since it first launched in the 90s, and the continuing success of the All-New model strengthens its popularity even more.
Vincent Tourette, Managing Director, Groupe Renault UK said: 'The All-New Clio is at the very heart of our brand and we're very pleased it has picked up yet another important award – All-New Clio is a model that sets new supermini standards with a revolutionary interior, a host of innovative technology and continues Renault's strong tradition for safety, having already been awarded a best-in-class five-star EuroNCAP rating. With the arrival of the E-TECH hybrid version and the launch of All-New Captur and New ZOE, Renault's small car range is all new and genuinely does cater for all needs.'
The All-New Renault Clio is ready to order today, and with a starting price of around £14,695, it's a fantastic, affordable car to get you on the road.
5 Reasons The All-New Clio Is Better Than Ever