Renault discusses new Clio and DeZir concept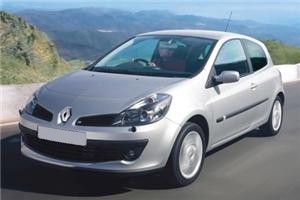 Renault's new range of vehicles is beginning to shape, it has been revealed.

Speaking at the Geneva Motor Show, design chief Laurens van den Acker commented on the models that the manufacturer is currently exhibiting at the event.

He stated that the DeZir concept and the all-new Clio have more in common than drivers might expect, since they were both created by the same designer and share similar features, such as their three-part front grille.

"The biggest clue is the front. I think you can take the Renault diamond out of the grille and it is still recognisable as a Renault. I don't think a VW badge would fit in there," Mr van den Acker noted.

He went on to point out that Renault is also showcasing the R-Space MPV and Captur models at the Geneva Motor Show until March 13th.

In other news, the company's head of product planning Beatrice Foucher stated this week that it would release an upgraded version of its Espace range in 2014, followed by a new Renault Laguna in 2016.