Renault Introduce Five-Year Warranty For All New Cars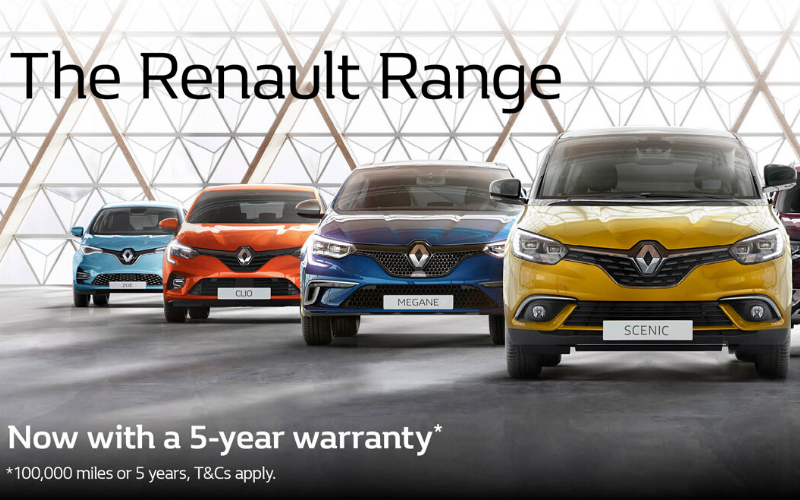 All new Renault passenger vehicles that are registered from Wednesday 18th December will now be covered with a five-year warranty.
Both retail and fleet customers will benefit from this warranty, which also features an unlimited mileage limit for the first two years and up to 100,000 miles for the final three years.
Managing Director of Renault UK, Vincent Tourette, said: "I am proud that Groupe Renault UK is introducing our new five-year warranty. Renault is deeply committed to the quality and reliability of its products and this extended cover reinforces the confidence that both we and our customers have in our vehicles. Coming directly after the launch of All-New Clio, All-New Captur and New ZOE, this introduction arrives at an exciting new chapter for our brand."
Renault is also pleased to announce that the All-New Clio will be included in the warranty, regardless of their registration dates.
All other new passenger vehicles from Renault are also eligible, including:
- New Koleos SUV
- All-Electric Z.E. vehicles
- New ZOE
- Twizy
- All-New Captur
The announcement comes at the same time as Renault refreshes its range of small cars and launches new models, really starting the new decade off the right way.
Finally, the models will also be covered with a three-year roadside assistance package with a 100,00 mile limit for Z.E. vehicles and the New Koleos, and a 60,000 mile limit for all other models.
View our range of Renault vehicles
For full Terms and Conditions visit:https://www.renault.co.uk/warranty.html